Stroll Fernewood
Delivering neighborhood connections to your mailbox every month.
Welcome! Let's get to know our neighbors.
We know genuine connections with neighbors next door and business owners down the street make for a more meaningful experience. And we believe getting to know people in our community should be simple. That's why Stroll meets you where you're at – your mailbox.
We are grateful to serve this amazing community.
Every month, we share stories from and about different residents within our neighborhood.
See below for a few of our recent favorites.
Advertising Partners
Stroll is made possible by the great local businesses who support this magazine. If you're ever in need, please keep them in mind!
See More Partners
Meet Your Publisher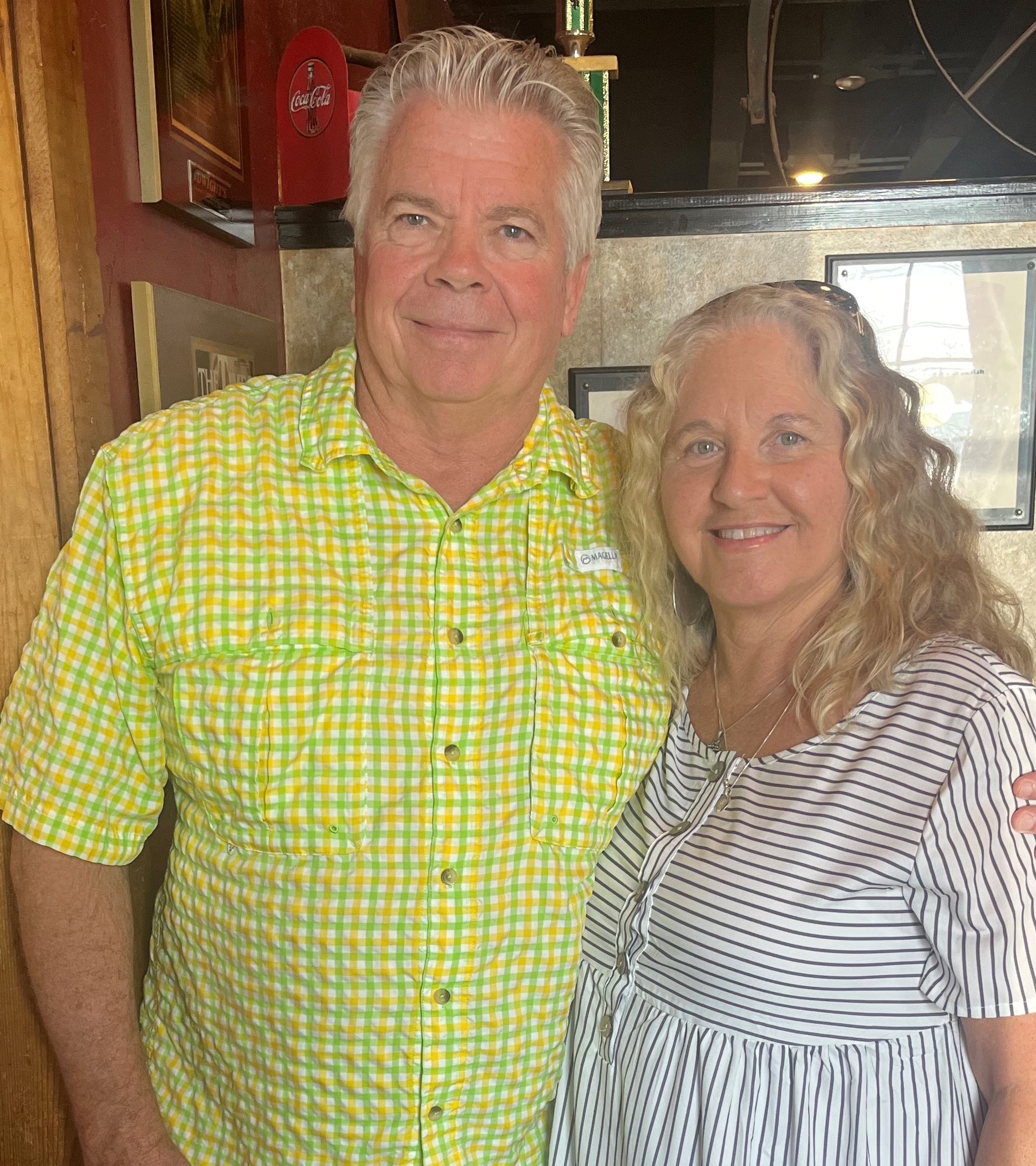 Mark Barras
Mark and Jodi have both been in advertising since 1985. They started out owning a weekly shopper's publication, Show N Sell. After 10 years, they sold out and stayed on for 18 years. In 2013, due to new owners and significant changes, they felt it was time to be in control of their finances and time once again.
They discovered N2 in 2013, and after prayer and contemplation, they came on board and have been thankful from the very first day! They have had the pleasure of working with the residents and sponsor partners of the publications for the Fernewood and Le Triomphe communities since November 2013. They enjoy connecting residents in the communities and sponsoring business partners through the monthly publications and events.
They are blessed with three children and 13 grandchildren. Mark is an avid hunter; Jodi loves time spent with family and friends. They stay busy following their grandson's sporting events and caring for their five dogs and five cats!
My experience with Jodi Barras, Fernewood Living magazine, and N2 has been exceptional from day one! They have exhibited class, professionalism, and enthusiasm from the beginning. As a Fernewood resident / HOA member, I can say they have brought our neighborhood together and created a sense of community greater than ever before. Jodi is very 'pro vendor / advertiser' at our events, and we always support our advertisers the best we can, as well as encourage others to do the same within Fernewood. She makes all the events fun and interactive, and does everything so the residents can relax and enjoy the festivities! I would highly recommend anyone partner with them so they can enjoy the same positive experience!

Robert Burnell

Fernewood Resident

I live in the Fernewood neighborhood. Every month I must sound like a broken record to Jodi Barras as I tell you what a great issue the magazine is! Too, Mark & Jodi Barras are such great people & do a fabulous job each month planning events for our neighborhood to promote community & a family like atmosphere! We all love the Barras and are soo grateful for Fernewood Living Magazine & the business' they introduce us to! I read the magazine from cover to cover when I get it!

Carol Trosclair Lamson

Fernewood Resident

Our neighborhood magazine is beautifully laid out with ads, photographs and stories. I look forward to reading the publisher's note and the editor's note each month. The events that Jodi plans for the residents are varied and inclusive of all, ranging from firearm shooting ranges to afternoon high tea, and all things in between. [Stroll] could be a "selling point" for the real estate market. I am thankful to have access to this publication and this wonderful family who works tirelessly to bring neighbors together.

Melva Scott

Fernewood Resident
Stay up to date on the latest by following Stroll on social media.
Interested in advertising in this magazine? Contact us today!