Stroll Wedgewood
Delivering neighborhood connections to your mailbox every month.
Welcome! Let's get to know our neighbors.
We know genuine connections with neighbors next door and business owners down the street make for a more meaningful experience. And we believe getting to know people in our community should be simple. That's why Stroll meets you where you're at – your mailbox.
We are grateful to serve this amazing community.
Every month, we share stories from and about different residents within our neighborhood.
See below for a few of our recent favorites.
Advertising Partners
Stroll is made possible by the great local businesses who support this magazine. If you're ever in need, please keep them in mind!
See More Partners
Meet Your Publisher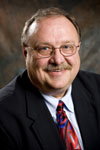 John Zimmerman
Welcome. Since 2008, I've been the Area Director and publisher for Stroll Wedgewood. A thriving neighborhood hyper-local affluent magazine like Stroll Wedgewood doesn't just happen on its own. A dedicated professional staff of local editors, writers, resident contributors, ad strategists, and account executives combine talents to produce a first-class monthly magazine. Companies interested in reaching an affluent hard-to-reach audience are a good fit for Stroll Wedgewood. Usually, "Preferred Businesses" are referred to us by residents for their quality of services. Our sales professionals personally meet with potential advertisers before we recommend them as Preferred Businesses to the neighbors. Don't hesitate to contact us today if you are a good fit or have questions about becoming a Preferred Business.
Thank you, John
We have used Capital City Concrete to repave our driveway and Tara Haid, DDS, for teeth whitening services. We will continue to use Stroll Wedgewood advertisers for needed services.

Wedgewood Resident
Stay up to date on the latest by following Stroll on social media.
Interested in advertising in this magazine? Contact us today!