Stroll Ormond Beach Waterfront
Delivering neighborhood connections to your mailbox every month.
Welcome! Let's get to know our neighbors.
We know genuine connections with neighbors next door and business owners down the street make for a more meaningful experience. And we believe getting to know people in our community should be simple. That's why Stroll meets you where you're at – your mailbox.
We are grateful to serve this amazing community.
Every month, we share stories from and about different residents within our neighborhood.
See below for a few of our recent favorites.
Meet Your Publisher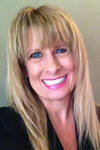 Edee Dalke
Hi! I'm Edee Dalke and I have been publishing the Stroll Ormond Beach since 2016. It has been incredibly rewarding. Affluent residents who live on Ormond Beach's waterfront and some of the best local businesses are getting to know each other because of the newsletter. I have over 18 residents who are on my volunteer staff who help write and coordinate stories and events! I have a passion for connecting people, building community, and featuring stories about residents that are meaningful.
Everyone has a story! What's yours?
I just sat down and read this month's issue cover to cover. Another great job!

Bonnie Turetsky

Resident

I have started a project with the magazines I have. We are enjoying re-reading them. I think your magazine has helped keep people sane during the shutdown.

Barbara Sandberg

Resident

You have brought people together who have never known each other and yet pass each other's homes every day of the year. For years we have lived on John Anderson and now we are in the Waterfront Life neighborhood.

Nancy Lohman

Resident
Stay up to date on the latest by following Stroll on social media.
Interested in advertising in this magazine? Contact us today!