Stroll Old Naples
Delivering neighborhood connections to your mailbox every month.
Welcome! Let's get to know our neighbors.
We know genuine connections with neighbors next door and business owners down the street make for a more meaningful experience. And we believe getting to know people in our community should be simple. That's why Stroll meets you where you're at – your mailbox.
We are grateful to serve this amazing community.
Every month, we share stories from and about different residents within our neighborhood.
See below for a few of our recent favorites.
Advertising Partners
Stroll is made possible by the great local businesses who support this magazine. If you're ever in need, please keep them in mind!
Meet Your Publisher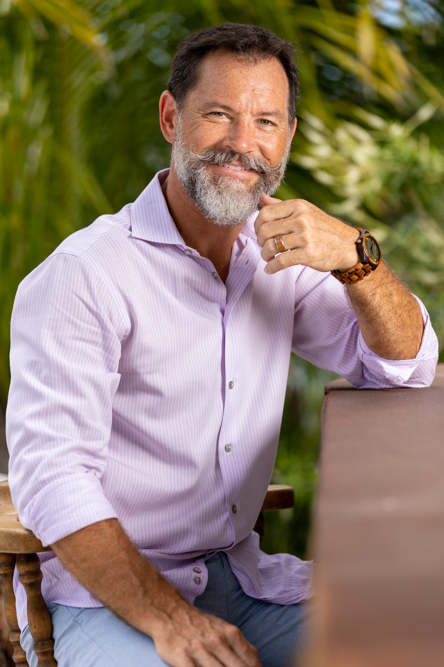 Doug Haughey
Doug has been the publisher for Stroll Old Naples since 2015. He has been a resident of the City of Naples since 2011 and has two children in the Naples school system. He was the PTO President for Lake Park Elementary from 2016-2022 and is currently the Lake Park Association President. Doug is an avid golfer, skier, and e-foiler and loves sports in general as well as fishing, hiking, and exploring unique parts of the planet.
Doug, you should be proud of what you've accomplished with Old Naples Living. It is one of the few publications we receive that we actually read, and we get a lot of nice and fancy magazines. But Old Naples Living actually has content that matters to us.

Bill Martin

Old Naples Resident

We really enjoy the magazine and the Flamingo Fridays. They helped us acclimate to Old Naples and meet people during our first season here. Thanks for organizing both!

Kelvin & Caren Cross

Old Naples Residents

We love love LOVE this month's edition! We have had such tremendous responses from folks in the neighborhood. People have been saying hello to us as they pass our house, others have called my mom and told her they read the article, and our friends have been telling us how great the article was. On and on! Thanks for giving us the opportunity to be in the magazine, and good job on getting great circulation with your publication. People really read it!!! "

Christina Davidow

Old Naples Resident & Business Partner
Stay up to date on the latest by following Stroll on social media.
Interested in advertising in this magazine? Contact us today!