Stroll Muirfield Village
Delivering neighborhood connections to your mailbox every month.
Welcome! Let's get to know our neighbors.
We know genuine connections with neighbors next door and business owners down the street make for a more meaningful experience. And we believe getting to know people in our community should be simple. That's why Stroll meets you where you're at – your mailbox.
We are grateful to serve this amazing community.
Every month, we share stories from and about different residents within our neighborhood.
See below for a few of our recent favorites.
Advertising Partners
Stroll is made possible by the great local businesses who support this magazine. If you're ever in need, please keep them in mind!
See More Partners
Meet Your Publisher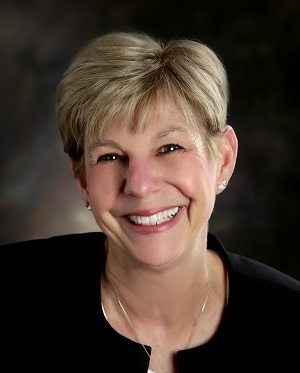 Kathy Kamnikar
Kathy Kamnikar has been with N2 since 2010 and started Stroll Muirfield Village in 2016. She works with each client to help them achieve their goals, offering several touch points with the community which includes print and digital ads, stories, social and networking events, and videos.
After 50 years Chuck & Jim Meet Mr. Nicklaus
"We had our gutters repaired a few weeks ago by Meinke Exterior and they were just great. They repair /paint gutters, downspouts, fix soffit /fascia problems, etc. They are very reasonably priced and very good at what they do. I had a nasty gutter repair and when they finished you would have never known the gutter had to pieced together, repainted etc. I've used them twice and both times, excellent workmanship. I thought I'd pass this along as I always find it helpful to get a recommendation. They asked us where we got their company name and I told him from Stroll Muirfield Village. He said, "that was my wife's idea to buy the ad. Looks like that was a good decision". MEINKE EXTERIORS, 614-795-0424, meinkeexteriors.com

Marcia Thompson

Resident

We replaced our deck and used Headings Brothers Inc which I found in Stroll. Absolutely WONDERFUL family and their work is PERFECTION. The company is run by three brothers –a family business that was started by their dad, who also did work in Muirfield. Now the brothers and their children run the business and do the work. Great experience working with them.

Marcia Thompson

Resident

I love reading about businesses in the area that I am not familiar with. Stroll Muirfield Village has opened our eyes to these businesses, restaurants, and clubs that we would never have known about otherwise. It's great seeing all different aspects of the area since we are new residents here.

Ciara Ellerbrock

Resident
Stay up to date on the latest by following Stroll on social media.
Interested in advertising in this magazine? Contact us today!