Stroll Le Triomphe
Delivering neighborhood connections to your mailbox every month.
Welcome! Let's get to know our neighbors.
We know genuine connections with neighbors next door and business owners down the street make for a more meaningful experience. And we believe getting to know people in our community should be simple. That's why Stroll meets you where you're at – your mailbox.
We are grateful to serve this amazing community.
Every month, we share stories from and about different residents within our neighborhood.
See below for a few of our recent favorites.
Advertising Partners
Stroll is made possible by the great local businesses who support this magazine. If you're ever in need, please keep them in mind!
See More Partners
Meet Your Publisher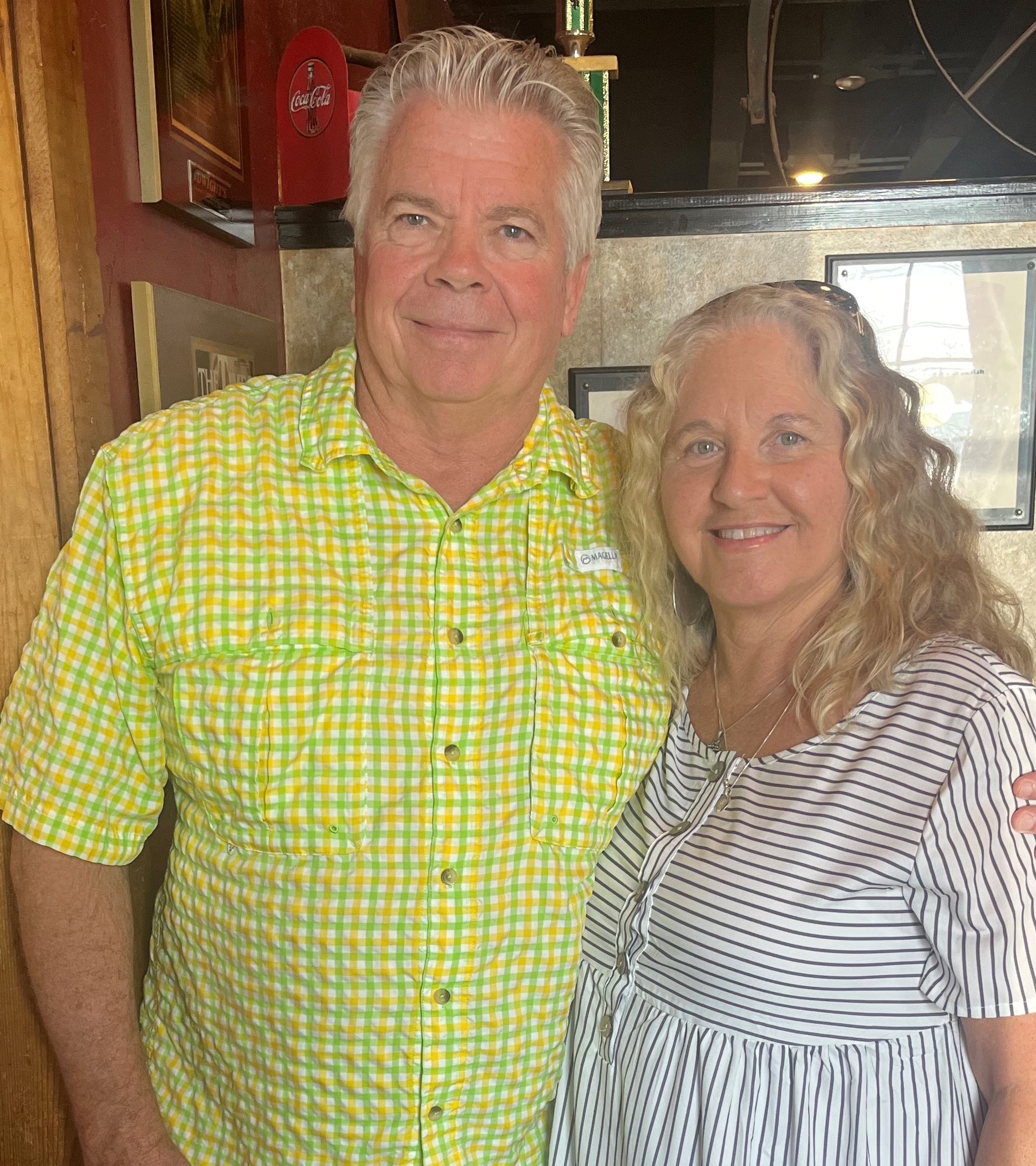 Mark Barras
Mark and Jodi have both been in advertising since 1985. They started out owning a weekly shopper's publication, Show N Sell. After 10 years, they sold out and stayed on for 18 years. In 2013, due to new owners and significant changes, they felt it was time to be in control of their finances and time once again.
They discovered N2 in 2013, and after prayer and contemplation, they came on board and have been thankful from the very first day! They have had the pleasure of working with the residents and sponsor partners of the publications for the Fernewood and Le Triomphe communities since November 2013. They enjoy connecting residents in the communities and sponsoring business partners through the monthly publications and events.
They are blessed with three children and 13 grandchildren. Mark is an avid hunter; Jodi loves time spent with family and friends. They stay busy following their grandson's sporting events and caring for their five dogs and five cats!
I so look forward to receiving the magazine every month. It's so informative! Everything from interesting news about your neighbors and recipes to what's going on in the neighborhood. One of the things I like best is a list of vendors who provide services that you are always looking for! I have hired so many from this list. Jodi, Mark, their family, and the staff are some of the sweetest people I have ever known!

Nancy Smith

Le Triomphe Resident

Recently, I closed on a house I had listed in Le Triomphe at 102 Bear Creek Court. I did not know the sellers when they contacted me to list their house for sale. When I met the sellers, they told me they chose me because of all my marketing in Le Triomphe through the years and specifically my ad in the Stroll Le Triomphe magazine. I have a degree in marketing and your magazine is the best target marketing that I use. You produce a quality monthly magazine and I am proud to be represented in your magazine. Love sharing good news!

Kathy Welch

REALTOR®️ Latter & Blum, Stroll Le Triomphe Partner since 2015

We thoroughly enjoy working with N2. Great people, great service. They really care about their clients and all those they serve with the publications. Hard workers!

Anna Olivier, Roofing Louisiana

Partner since 2014
Stay up to date on the latest by following Stroll on social media.
Interested in advertising in this magazine? Contact us today!