Stroll Grand Lagoon
Delivering neighborhood connections to your mailbox every month.
Welcome! Let's get to know our neighbors.
We know genuine connections with neighbors next door and business owners down the street make for a more meaningful experience. And we believe getting to know people in our community should be simple. That's why Stroll meets you where you're at – your mailbox.
We are grateful to serve this amazing community.
Every month, we share stories from and about different residents within our neighborhood.
See below for a few of our recent favorites.
Advertising Partners
Stroll is made possible by the great local businesses who support this magazine. If you're ever in need, please keep them in mind!
See More Partners
Meet Your Publisher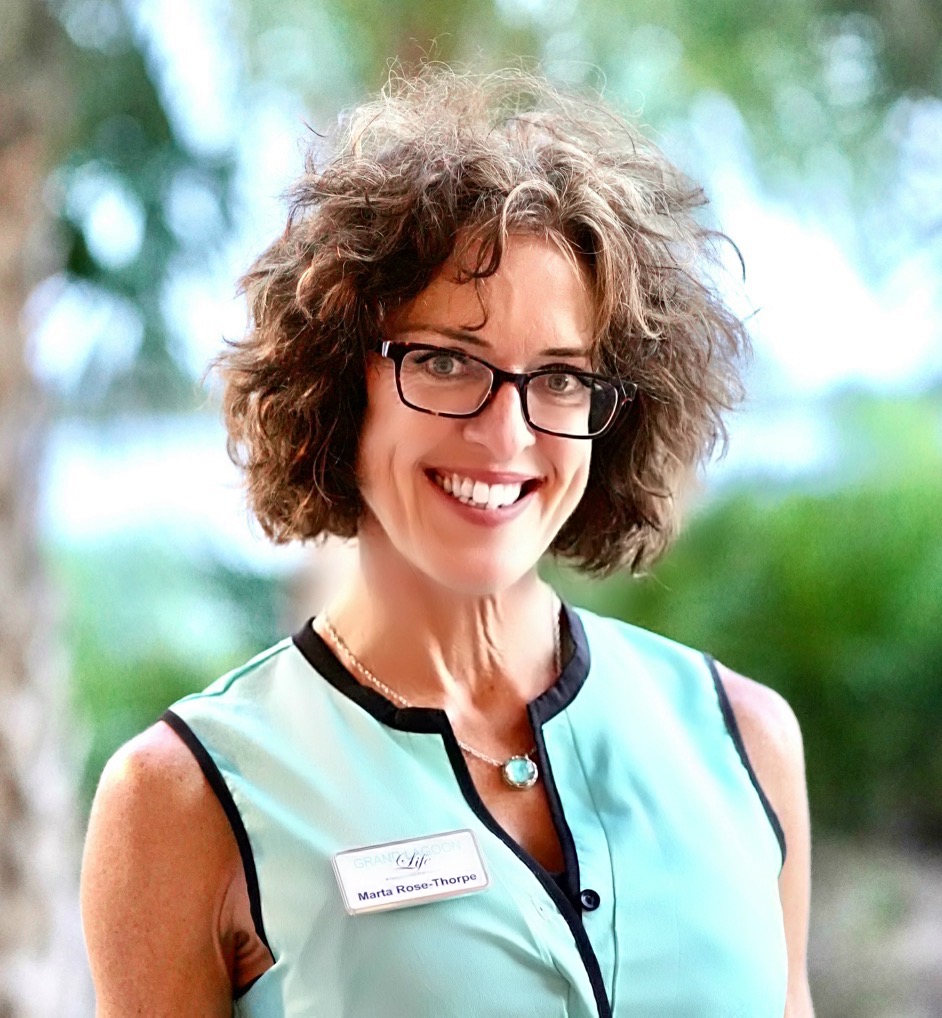 Marta Rose-Thorpe
Marta Rose-Thorpe is an Area Director in the Northwest Florida Gulf Coast Region and runs two publications: Stroll Grand Lagoon in the Bay Point community of PCB and BeLocal Bay County. Prior to joining The N2 Company, Marta's career included advertising, marketing, public relations, and events. After graduating from UCF in Orlando, she relocated to Los Angeles and worked at numerous advertising agencies, both large and boutique.
She moved back to Florida in '04 and became the director of communications for the Panama City Beach Chamber for nine years, followed by running marketing and events for a local PCB dealership for four years. Marta is married to her "lifemate and rock" Jimy Thorpe, and the two enjoy life with their teenage son Leo. When not working, Marta enjoys dancing, singing, jogging, cooking, creating music, and traveling.
Since advertising in Stroll Grand Lagoon magazine, I have gotten new customers. But more importantly, this keeps us top of mind with the residents who receive this. There are many other HVAC companies in this area that a homeowner can choose from, but this magazine and all the social media advertising they give us keeps our brand out there, consistently being seen.

Jimy Thorpe

Owner, A Superior Air Conditioning Co.

We love being a part Stroll Grand Lagoon magazine. It's a certain group of residents we want to be connected to and continue to let them know about what we have going on in our café. We also love all the social events they put on throughout the year, and I especially like the social media exposure we get through working with them.

Liz Bennett

General Manager, The Pour

Stroll Grand Lagoon is my favorite magazine! It's a beautiful publication that I proudly keep on my coffee table all month long. I look forward to seeing who is on the new cover every month, and I love the stories about our locals and residents and learning more about them and their families.

Kat Austin

Resident/Reader
Stay up to date on the latest by following Stroll on social media.
Interested in advertising in this magazine? Contact us today!