Stroll Chevy Chase Village
Delivering neighborhood connections to your mailbox every month.
Welcome! Let's get to know our neighbors.
We know genuine connections with neighbors next door and business owners down the street make for a more meaningful experience. And we believe getting to know people in our community should be simple. That's why Stroll meets you where you're at – your mailbox.
We are grateful to serve this amazing community.
Every month, we share stories from and about different residents within our neighborhood.
See below for a few of our recent favorites.
Meet Your Publisher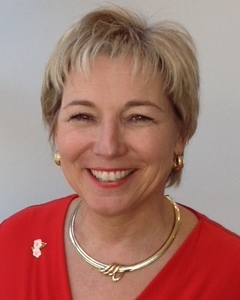 Patricia Doran
I graduated from the University of Maryland with a degree in business and spent 40 years in Radio and TV sales and sales management. I love brainstorming creative ways of connecting businesses with potential clients. Whether it was a creative message, strategic partnership, or a special event, joining N2 was a natural next step on a career trajectory of connecting the community through stories and experiences – work that I love. I meet great families and wonderful businesses that I can connect. I also publish Stroll Spring Valley in DC. A native Washingtonian, I have two grown sons, Alex and Christopher, and a dog, Chase (after Chevy Chase Village ). My hobbies include walking and hiking, cooking and entertaining, theatre, and traveling.
"Thanks for all the connections, Pat. We now have a group of new moms and have formed a social group of eight families ."

Katie R.

Chevy Chase Village Resident

"We keep the magazines spread out on our coffee table. We can't wait to read them."

Laurie F.

Chevy Chase Village Resident

"Fantastic advertising mentor! Pat (Patricia) with Chevy Chase Village Life was instrumental in helping our business thrive when we needed to the most! From verbal word of mouth recommendations to hand-typed emails that she personally sent out to her neighborhood and friends, I highly recommend Pat with Chevy Chase Village for those companies who want to stand out in their market! Pat will help you with a great advertising platform and provides fantastic ongoing service. "

Brian Whitaker, Bethesda Chimney

Owner
Stay up to date on the latest by following Stroll on social media.
Interested in advertising in this magazine? Contact us today!