Stroll Red Hawk
Delivering neighborhood connections to your mailbox every month.
Welcome! Let's get to know our neighbors.
We know genuine connections with neighbors next door and business owners down the street make for a more meaningful experience. And we believe getting to know people in our community should be simple. That's why Stroll meets you where you're at – your mailbox.
We are grateful to serve this amazing community.
Every month, we share stories from and about different residents within our neighborhood.
See below for a few of our recent favorites.
Advertising Partners
Stroll is made possible by the great local businesses who support this magazine. If you're ever in need, please keep them in mind!
See More Partners
Meet Your Publisher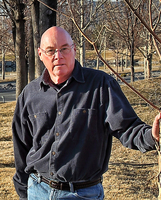 Ken Kearney
Hi! My name is Ken Kearney and I publish Stroll Red Hawk to celebrate the wonderful neighborhood and residents in Wingfield Springs around Red Hawk Golf and Resort. We have contributors in the neighborhood from second grade to seniors who share articles and pictures that are widely read. Our business sponsors love having a "billboard in the neighborhood" through their ad in the publication and socializing with residents at our events. I love to connect with businesses that can contribute top-flight products and services to the residents.
Hi Ken - I had recently sold a house and needed some advice. I saw the Sponsor Spotlight on Mike Vilardi and went to see him. I opened an account with Waddell & Reed and have since sent two additional clients to Mike - I appreciate the connections to reputable businesses made through Red Hawk Living --

Heather Tepe

Resident

I am super excited about the community that you are creating and I am so honored to be a part of it. Anything that you need just let me know. And if you decide to do another neighborhood count me in. I am so very impressed with your professionalism and follow through. Looking forward to the next event. It was so nice to get a chance to sit down and really get to know people on a deeper level.

Lisa Fleck

- Summit Funding

Hi Ken: It is good to hear from you. I still look forward to each edition of "Red Hawk Living". Several issues have featured people I know which makes it special. As I think I've told you before, I even find the Ads entertaining. Kudos to you and your staff for a quality and informative publication. -

Howard Penny

Resident
Stay up to date on the latest by following Stroll on social media.
Interested in advertising in this magazine? Contact us today!